Who do we publish?
We produce works based upon our subject areas, and we have a network of contributors well versed in their own particular interests. As a result, we can collect information by simple association with one another. Collectively, there are over a hundred man-years of experience represented by the authors published at Signum Ops. Our domains include archaeology, aeronautics, history, artifact conservation, illustration, education, business management, computer science, map-making, commercial diving, paleography, engineering, foreign relations, numismatics, and law enforcement, to name a few. We are well acquainted with many of the operatives in the treasure hunting business.

The people writing books at Signum Ops have traveled the world, spending time in the Dominican Republic, Haiti, the Bahamas, Ecuador, Peru, Belize, Cuba, Afghanistan, Iraq, the Lesser Antilles, Europe and other points on the South American continent. A number of the authors have extensive experience salvaging and documenting the 1733, 1715, and 1622 Spanish Fleets lost in Florida.
Authors/Contributors

Dr. Robert H. Baer
Bob writes constantly. He holds a degree in marine archaeology from Oxford and is a registered professional archaeologist. His books include "The Last Voyage Of The San Miguel de Archangel", "Anomaly 27", and "Movers And Shakers". He has worked as a consultant to a number of treasure salvage operations including Seahawk, Treasure Salvors, and Jupiter Wreck Inc.. He served in Viet Nam as an officer in the U.S. Army and has also worked as a contractor at the front lines in Afghanistan. His specialty is architectural archaeology, but he has worked for many years in the coastal zone archaeological survey field.

Randy Lathrop
Randy Lathrop's underwater adventures have taken him far and wide throughout the oceans of the Caribbean, Atlantic, as well as the Great Lakes, and the submerged caves of Florida and Mexico. An accidental discovery of lost Spanish gold while hunting for lobsters and fish along Florida's Treasure Coast lead to a lifetime of diving and the quest for treasure. Being in the right place at the right time he was hired as a diver by several salvage firms to work on a number of the famed Spanish Fleet wrecks lost in 1715. He made national headlines in his pursuit of the lost Spanish ship, the La Esclavitud, off the coast of Cape Canaveral and the subsequent court battle that followed. While running his own business as an underwater videographer, he was involved in the initial exploration of the world's longest cave system in Mexico, Nahoch Nah Chich.

Lubos Kordac
Lubos has lived in Ecuador, the Dominican Republic and Cuba, aside from his native Czech Republic. He speaks Spanish, German, some Japanese, some Russian, and English and you can find his books published in Dutch, Spanish and English. He has two titles at Signum Ops: "Historic Shipwrecks Of The Dominican Republic And Haiti", now in its second edition, and "Hidden And Lost Treasures In The Dominican Republic". He also assisted in the translation of "Galleons And Sunken Treasure" to the English edition.


Capt. Syd Jones
Syd Jones joined Mel Fisher's Treasure Salvors team in 1979 and was involved in the major discoveries on the Santa Margarita and Nuestra Senora de Atocha sites, logging more than 7,000 hours underwater. During his 18 years, he captained several of the survey and recovery vessels, ultimately becoming the company's operations manager. Syd was also involved in the 1715 Fleet salvage operations off the east coast of central Florida as well as numerous shipwreck projects in the Caribbean. He is the author of "Atocha Treasure Adventures: Sweat of the Sun, Tears of the Moon", and "Before and Beyond the Niihau Zero".


Douglas R. Armstrong
Doug has prowled the Treasure Coast of Florida since the 1960's and made many spectacular discoveries, especially in the Cape Canaveral area. Over the years he has run one of the most successful artifact conservation laboratories in the state, stabilizing some of the most historic finds including the first tumbaga bars recovered by MAREX in the Bahamas. He has cleaned thousands of coins of the Chanduy Reef salvage in Ecuador and consulted with Dave Horner, Steve Shouppe, Lou Ullian, Joel Ruth and others. He's written a number of monographs over the years, one of the most important being "French Castaways at Old Cape Canaveral".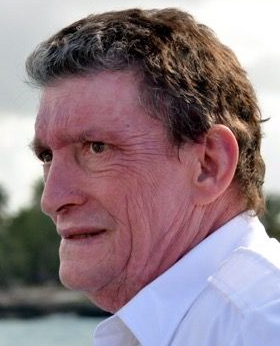 Burt D. Webber, Jr.
Burt D. Webber,Jr. is a treasure salvor who has recovered millions of dollars in artifacts and trove from numerous shipwrecks in the Caribbean over a period of fifty years. Celebrated in 1978 for his discovery of the Nuestra Senora de Ia Concepcion at Silver Shoals, he has a number of other salvage projects to his credit including the discovery of the Jesus of Nazareth, the N. S. Begona and more than thirty other lesser-known vessels.

Billy Kenon
Billy Kenon was an accomplished mariner and treasure salvor who directed operations of the famed Platoro Group at Padre Island, Texas in the '60s where he and his crew successfully recovered treasure from one of the 1554 Spanish Fleet shipwrecks. His vessel, the Little Lady, was one of the first treasure salvage vessels equipped with a prop-wash deflector system in the modern treasure salvage era. He had also worked on the Jupiter Wreck, and along the Florida Treasure Coast on the 1715 Fleet wrecks. Billy owned and operated a fleet of shrimp boats and several salvage boats including the Rio Bravo. He had more than fifty years of experience in the salvage venue before his passing in 2021.

Robert F. Marx
Robert F. Marx was born in Pittsburgh in 1933. He is the author of 64 books and over 1,000 archaeological reports & popular articles. He was knighted in Spain, Portugal and Great Britian. Robert ran underwater excavations in 69 different countries, including the three-year excavation of the sunken pirate city of Port Royal, Jamaica. He was one of the pioneers in deep water shipwreck archaeology, starting in this new field in 1994 on a Spanish galleon resting 1400 feet deep near Florida's Dry Tortugas. Bob lectured worldwide in over 70 countries and more than 100 cruise ship voyages before his passing in 2019.

Tommy Gore
Tommy is a Treasure Coast native who started diving on Florida's treasure wrecks as a teenager in the area of his home town at Ft. Pierce. He worked for the Florida State Bureau of Archaeological Resources as an agent in the field, for more than thirty years and is probably more widely known as a wreck expert in the state than any other official. After retirement, he took up his own salvage contract and has run digging operations on the 1715 fleet for ten years. His book "The Rainbow Chasers In The Great Florida Treasure Hunt" has been one of best sellers in the Signum Ops catalog.

Taffi Fisher Abt
Taffi Fisher Abt is the daughter of World Famous Treasure Hunters Mel and Dolores Fisher. In 1985, their family and crew uncovered the 1622 shipwreck of the Nuestra Senora de Atocha. Taffi has worked in various aspects of treasure hunting and historic resource management, including shipwreck salvage, curating, conservation, archiving, and exhibition. As chief curator of the 'Atocha' collection and director of the 1985 Division Committee, Taffi was in charge of the cataloging and distribution of over 130,000 artifacts salvaged with a value in excess of $400 million dollars. Taffi also serves as President of the Mel Fisher Center, Inc. in Sebastian Florida which is home to the privately owned Mel Fisher Treasure Museum.


Claudio Bonifacio
Claudio is a world-famous paleographer and researcher who has mastered the records found in the Archives of the Indies in Spain. He has been working at his craft for more than thirty years and subsequently discovered more than three thousand notable wrecks around the globe, documented in the archives of Spain, Mexico, Honduras, Columbia and the Dominican Republic, to name a few. He has located information dealing with both shipwreck and terrestrial treasures. He works on contract at home and abroad. His title "Galleons And Sunken Treasure" is a landmark work filled with first hand accounts of a number of the more famous Spanish wrecks including the "San Jose" and the "Mercedes".


Deborah Armstrong
Deb is the right-hand of Signum Ops. She is a proof editor, secretary, and author of children's books and poetry. She is a mother, grandmother, wife and loyal companion to the man behind the curtain. Her titles at Signum Ops are "Listeners" and "Perfume For The Soul".


Dan Wukits
Dan is a talented illustrator who we call upon for ship drawings, cover pieces, paintings and line illustrations. His illustrations are in several Signum Ops publications including all the illustrations in "Listeners". Dan runs a parrot rescue facility in Brevard County, Florida in his spare time.

Gaëtan Algoet
A serving member of the Belgian Ministry of Defense where he is employed as an instructor, Gaëtan is a marine archaeologist with particular expertise in French and Dutch ships. In his spare time he works as a DJ in Spain, Holland, Belgium, France and Germany. A PADI Divemaster, he frequents the Domincan Republic on exploratory dive trips with Dr. Kordac. Gaëtan speaks/reads and writes a number of European languages and has contributed substantially to the translation of the Vander Aa manuscript from Old Dutch to English. He has also re-published "Historic Shipwrecks Of The Dominican Republic And Haiti" in Dutch.


Terry Armstrong
The man behind the curtain as the PA of Signum Ops, Armstrong continues to pursue treasure salvage on the 1715 Plate Fleet along Florida's Treasure Coast and as a young man, worked as a diver for Real Eight, Treasure Salvors, Doubloon Salvage, and a number of other more recent contractors, coupled with experience as a commercial diver in the offshore oil field. He has co-authored several books on sunken treasure salvage, and is the author of "A Master on the Spanish Main". As an accomplished programmer Armstrong has produced custom software designed for the salvors of the 1715 Plate Fleet's ongoing enterprise.
Works For Hire
If you have a concept that you would like to put into print, we can do that for you, using all of the resources we have at hand. Our services include cover production, page layout, indexing, cartographics, illustration, and as needed, we can ghostwrite your material. Contact us with any ideas you might have for a good book. We are particularly interested in works about shipwrecks, salvage, treasure, marine archaeology, and Florida history.
Non-exclusive Partners
Your book is produced at Signum Ops without exclusive agreements. The authors hold copyright.
References
References for the Signum Ops imprint are furnished on written request. Feel free to contact the authors for information regarding their publishing experiences with us.