News
Amazon has finally produced a tool that makes it possible to use the typical page format we are accustomed to, including the illustrations and captions, to produce a decent Kindle book. Basically, it shows the content of the book just as if you were reading it in its native PDF format, the file type that we submit for paper publication. Heretofore we have permitted Amazon to produce the Kindle books, directly from the printed file format and I, for one, could not be satisfied with the final product... it was not pleasant to see the jumbled illustrations and disconnected text.
As an experiment, I just formatted The Rainbow Chasers Tricentennial YEARBOOK (full color version) for the new format, built a Kindle book, and was able to see how it looked before submission, on a Kindle Fire emulator. Looked just like the printed version!
Books created with Kindle Textbook Creator can be read on Fire tablets and free Kindle reading apps for iPad, iPhone, Android phones, Android tablets, PC and Mac. Interactive features like audio, video, and image pop-ups are currently only available on 3rd generation or newer Fire tablets. Books created with Kindle Textbook Creator are not made available on Kindle eInk readers.
Our Latest Addition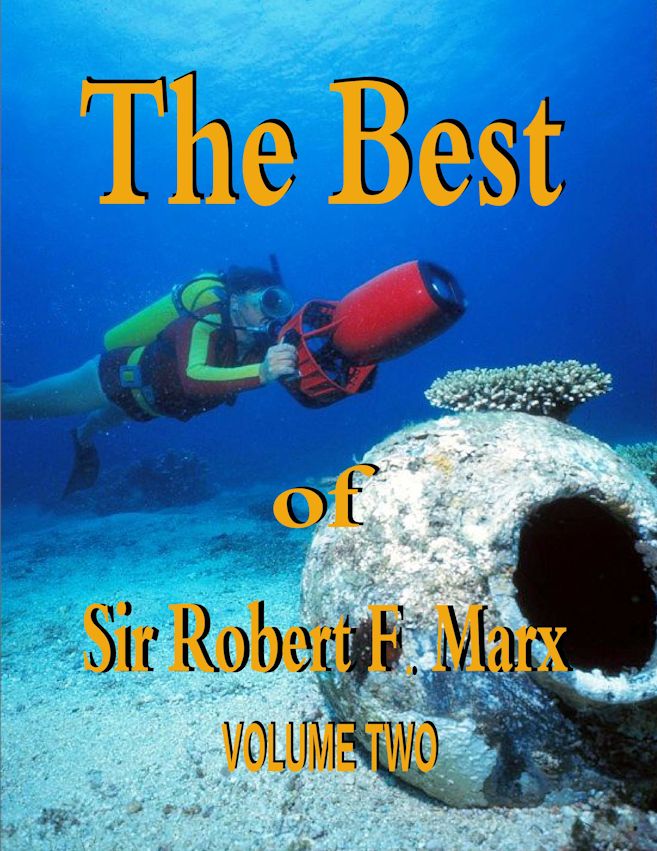 This latest book by Bob Marx is the second volume of magazine articles he has published over the last 50 years.
Printed in color, 8.5 inch by 11 inch format, The Best of Sir Robert F. Marx - Volume Two is the companion to Volume One, together providing more than 450 pages of reader content. Fully indexed with more than 260 pages, 80 photos, and 4 maps, the book is now available on Amazon as a paperback or as a Kindle book in Replica layout.
The Rear Cover Text...

Bob Marx has fulfilled his duty to our adventurous ancestors by illuminating their exploits and attempting to do what they did so very long ago, driving on a larger audience to appreciate history itself. How was it possible for the men of the ancient world to trespass upon the great oceans, discovering new civilizations, new wealth, and previously unknown tribes? Why not try this and see for yourself? Bob Marx did just that on several occasions, giving him the authority and insight to explain the courage, vision, and gambling spirit of our forefathers as they sailed across the world."

Fully indexed
ISBN-13: 978-1535444316


Bob Marx has authored over 800 reports/articles and 59 books on history, archaeology, shipwrecks and exploration. He was a founding member of the Council on Underwater Archaeology and of the Sea Research Society and served on the Society's Board of Advisors. In 1972 he participated in the creation of the research/professional degree of Doctor of Marine Histories. Bob Marx was made a Knight-commander in the Order of Isabella the Catholic by the Spanish government for his re-enactment in the Niña II of Christopher Columbus' first voyage of exploration. This is the third book he has produced with Signum Ops.
A New Edition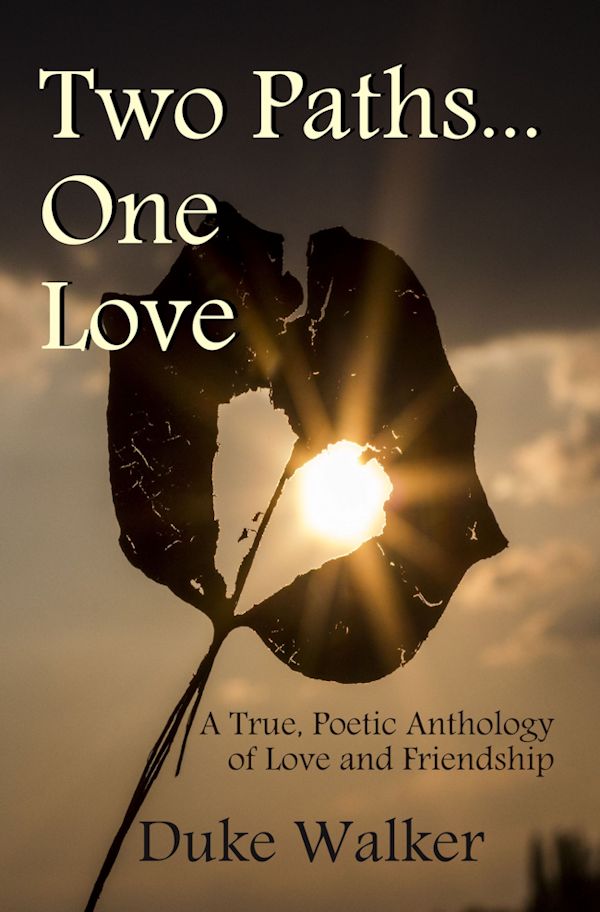 Duke Walker has published his first edtion of poetry with Signum Ops. It is available at Amazon as a paperback and as a Kindle book. Duke's description of his book follows: This is the true story of my meeting a young woman in Salalah, Oman in January of 1977. Thrown together in a place that many people might refer to as "the middle of nowhere", we became close friends. After nine months of being together, circumstances forced us to go our separate ways. We did not see or speak to each other for the next thirty-four years. We were lost to each other except for the wonderful memories we each kept in our hearts for each other.


Walter "Duke" Walker was born in 1954 in Texas and raised on a small farm north of Houston. At eighteen, he enlisted in the U. S. Air Force and became an FAA licensed air traffic controller.
Upcoming Publications
Dr. Bob Baer is currently working on a book about the Padre Island wrecks of 1554. The book is shaping up well with many photos never seen before, furnished by Billy Kenon, along with many specially constructed illustrations. Additional information regarding here-to-fore unknown similar coinage salvaged in Hispaniola has come to light recently, thanks in part to Global Marine Exploration. Dr. Baer is an archaeologist of record with GME.

Terry Armstrong sends