News
Signum Ops has produced a new software developed for salvors of the 1715 Fleet along Florida's east coast, ready for release as DigTrakR 1.0. The beta edition will be distributed to select operators in the first quarter of 2018. Online help files for the application are now under development and are hosted at this web site. That help file can be found here.
The software is devised especially to make use of the 1715 Fleet maps developed originally by the Fishers and devised by Bill Moore. These charts, provided to sub-contractor salvors, are 2D drawings produced using AutoCAD and feature records of excavation over a period of more than 30 years.
DigTrakR is a 32-bit Windows program, which will run on Windows XP Pro and on through the current release of Windows 10. It is a product that has a developmental history reaching back more than 25 years to original versions written specifically for cadastral mappers, based on computer aided drafting engines created by Oleg Kolbaskin. Over the years, the code has migrated through three releases of the dynamic link libraries produced by Oleg and had its most recent incarnation as MagTrakR, which was written privately to map magnetometry surveys. With the newest version of Kolbasoft's LiteCAD 2D CAD engine, particular code was developed to handle the attribute data in the 1715 Fleet maps. DigTrakR 1.0 as currently designed is directed toward 1715 Fleet operations, but it can be adapted for use by the scientific community at large. The program is equipped with the means to use a number of earth coordinate projections and it has an NMEA 0183 GPS interface.
The Biography of Burt D. Webber, Jr. in Production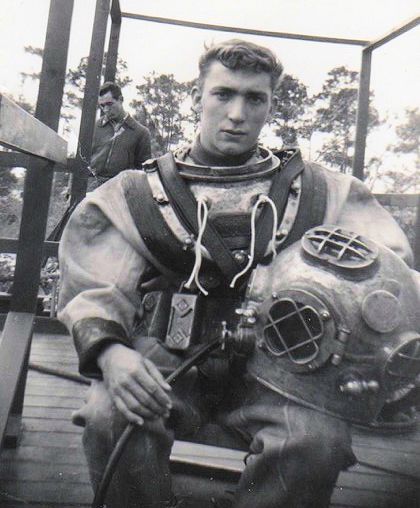 The complete authorized biography of Burt D. Webber, Jr. is now being produced and written by T. L. Armstrong, PA of Signum Ops. Burt is one of the true 'Treasure Finders' of the 20th century, best known for his discovery and salvage of the Concepcion on the Silver Banks in the late 70's. With a career spanning more than 50 years in the treasure salvage business, he was one of those men who took up the challenge as a real business and succeeded after many years of developing the technology necessary, along with the business acumen and diplomacy required to make it happen. The volume will be laced with many photos never before published along with Burt's official recollections under his own hand. While he has been celebrated for his great work on the wreck of the Concepcion, he's been involved in many, many more projects including the Genovesa, the Quedah Merchant of Capt. Kidd fame, the SS Central America, the Jesus of Nazareth, and others. The book will contain profound information on the recent developments regarding the new maritime salvage laws passed by the Columbian government, and the UNESCO challenge throughout the Caribbean basin.

T. L. "Terry" Armstrong is a certified commercial diver who worked for more than eight years in offshore oilfield and commercial salvage operations. He is also a respected veteran of the 1715 Plate Fleet salvage efforts along Florida's 'Treasure Coast'. His professional career spans more than twenty years in IT management and GIS programming and analysis. He has numerous published articles to his credit in the fields of cadastral mapping, crime mapping, and facial composite illustration. In the genre of treasure and shipwrecks, he is best known for his production of "The Rainbow Chasers In The Great Florida Treasure Hunt". One of his most recent works, "West Of The Bull", deals peripherally with the French Huguenots in the vicinity of Cape Canaveral. He has co-authored "A Hundred Giants" with Dr. Robert H. Baer, and Gaetan Algoet, and in 2015 produced and co-wrote a follow-on edition of the "Rainbow Chasers" as the "Rainbow Chasers Tricentennial YEARBOOK".
A New Edition Pending...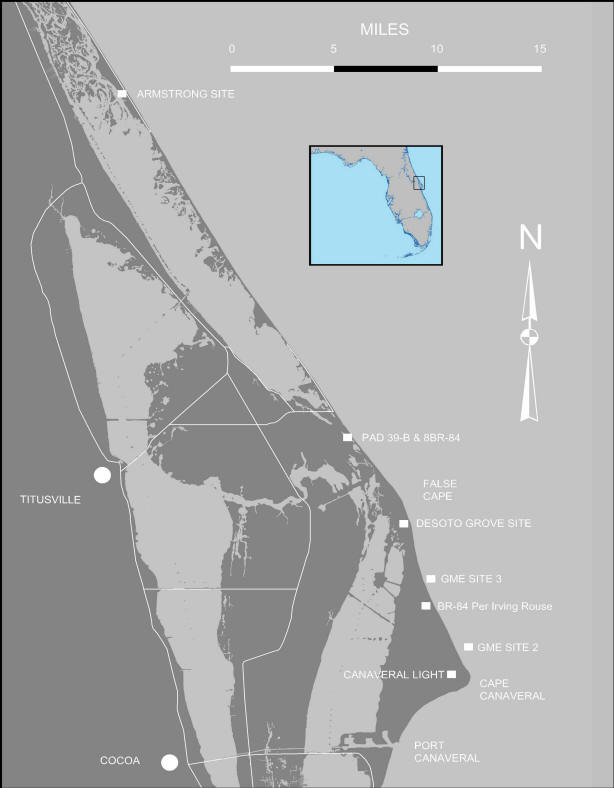 Several years back Signum Ops published "A Hundred Giants" in full color making it an expensive purchase. In the mean time, many new developments regarding the Huguenot's eventual demise have come to light thanks entirely to the exemplary work of the Global Marine Exploration group's exploration and magnetometry surveys along Cape Canaveral. A new release of "A Hundred Giants" is in the wings with an afterword and appendix featuring these exciting discoveries complete with photos, maps, and new illustrations. This edition will be printed in black and white, making the purchase price very reasonable for the reading public. This will definitely be a landmark publication! The title has yet to be determined, but the book will go to press under the Signum Ops imprint.

Upcoming Publications
Dr. Bob Baer is currently working on a book about the Padre Island wrecks of 1554. The book is shaping up well with many photos never seen before, furnished by Billy Kenon, along with many specially constructed illustrations. Additional information regarding here-to-fore unknown similar coinage salvaged in Hispaniola has come to light recently, thanks in part to Global Marine Exploration. Dr. Baer is an archaeologist of record with GME.

Terry Armstrong sends